At Sagelight we are committed to an integrative approach to healthcare. In order to best serve our community, we offer a wide array of services. We strive to create a one-stop center for integrative and collaborative care. You may access more information and appointments under the "Practitioners" tab on our website. Please read below introductions to our wonderful and caring practitioners:
RENEE MCSWAIN, D.O.M. L.Ac., Doctor of Oriental Medicine, Licensed Acupuncturist, Chinese Herbalist, and Owner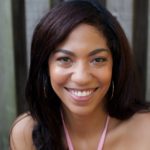 Dr. McSwain specializes in Mental and Behavioral Health, Women's and Men's Health through Acupuncture and Chinese Herbal Medicine. Dr. McSwain's clinical practice spans from helping her patients recover from physical/psycho-emotional trauma, chronic pain management, endocrine diseases, autoimmune conditions, gynecological health, prostate and urogenital health, and health/wellness maintenance. Her practice also spans to those seeking spiritual enhancement. She fully believes in supporting her clients on a body, mind, spirit level. Accepts Insurance: Carefirst and Cigna, United Healthcare, Aetn
MARYAM EBRAHIMZADEH, M.Ac. L.Ac., Licensed Acupuncturist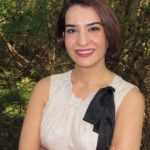 Maryam specializes in Women's health and fertility, mental health and facial acupuncture. Maryam assists her patients in areas such as pain management, strengthening immunity, reducing stress and anxiety, allergy control and supporting the mind, body, and spirit. This is done by clearing obstruction that may be blocking the body's natural healing ability. Please check out Maryam's facial acupuncture display by our front desk. Accepts Insurance: Carefirst
YAN GUO, M.Ac. L.Ac., Doctor of Oriental Medicine, Licensed Acupuncturist, and Chinese Herbalist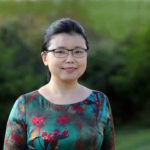 As the third-generation Chinese Medicine practitioner trained in Modern Five Element Acupuncture, Traditional Chinese Medicine (TCM) and Classical Chinese Herbal Medicine, Dr. Guo combines ancient Chinese medicine philosophy with modern acupuncture skills. She creates individualized acupuncture treatments and tailor-made herbal formulas for each patient.  Dr. Guo specializes in acute and chronic pain, digestion issues, sleep disorders, post-operative care, oncology care, dermatology, compromised immune systems, and mental health. Accepts Insurance: Aetna, CareFirst, BlueCross BlueShield, Cigna, United HealthCare, American Specialty Health.
BRIAN KEENAN ND, Naturopathic Doctor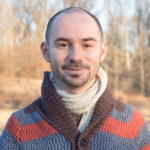 Dr. Keenan specializes in stress management, nutritional counseling, weight loss, digestive problems, insomnia, metabolic and endocrine diseases, anxiety, depression, and fatigue. Additionally he has experience in pediatrics, specifically working with children over the age of 4 in issues such as eczema and psoriasis, digestion concerns, and some auto-immune conditions. He utilizes cranio-sacral treatments to help balance the mind, body, and spirit, which he sees as deeply connected.
KAI PARKER, ND, C.P.M., D.O.M. L.Ac., Naturopathic Doctor, Certified Professional Midwife, Doctor of Oriental Medicine, and Licensed Acupuncturist
Dr. Kai Parker is a Board Certified Naturopathic Doctor, Certified Professional Midwife, and Licensed Acupuncturist who specializes in Naturopathic Medicine, Holistic Women's Healthcare, Home-birth Midwifery, and Naturopathic Pediatrics. Dr. Parker holds a Doctorate in Oriental Medicine from the Maryland University of Integrative Health. Dr. Parker is passionate about Holistic Medicine.  With advanced training in Western and Eastern Medicine, she combines scientific knowledge and ancient wisdom to provide the most comprehensive care for every member of your family. She specializes in Woman's health, fertility, pre and postal natal care, labor and delivery.